JetPeel™ is a world-first approach to transdermal treatment that takes aesthetic and dermatological care to new heights of excellence and comfort. Based on jet propulsion technology adapted to the needs of modern skin care, JetPeel uses fine misty jet streams of high velocity liquid traveling at subsonic speeds. Applied to the skin, these powerful jet streams create microchannels to facilitate deep subdermal delivery, with no needles, no incisions, no skin breakage, and no pain. It is 100% non-invasive and comfortable, providing the patient with an unexpectedly relaxing treatment that requires no recovery or healing and delivers visible same-day results.
JetPeel technology is available in a range of devices and delivery systems, suitable for the treatment of aesthetic, cosmetic, dermatological and other medical treatments.
Magic
The Magic handpiece is a single nozzle design, ideal for use in narrow areas, such as various parts of the face, mesotherapy and anti-wrinkle treatments.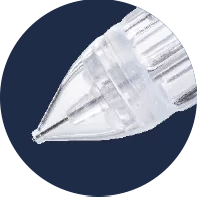 Single
The Single handpiece is a larger single nozzle design, ideal for mesotherapy and applications of solutions with higher viscosity.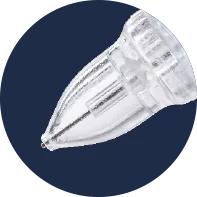 Prestige plus
The Prestige Plus handpiece features a luer-lock connector, suitable for any standard syringe, includes a built-in air shield, and is designed for sterile, single-use applications. It is compatible with JetPeel 3V.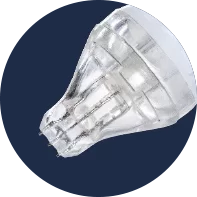 Triple
The Triple handpiece is a three-nozzle version of the Single handpiece design, suitable for transdermal mesotherapy and ideal for most Jet Solutions and treatments.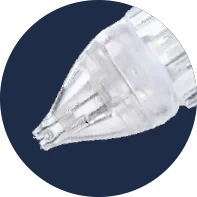 Double
The double handpiece has a double nozzle design, suitable for transdermal hair and scalp treatments.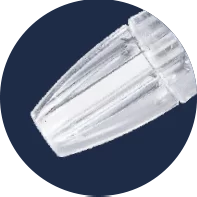 Vaccum
The vacuum handpiece is used for removing comedones and other debridement treatments' and for under-eye drainage massage.
CONTACT US
Want to find out more about TavTach products?